I started to write an addendum to last week's article about how Mike Wazowski is not scary:
I have to admit that if Mike Wazowski popped out of my closet one night, I would scream like a little boy.
And then I remembered something I haven't thought of for a long, long time.
My parents owned a copy of this poster, originally by an artist named Karl Smith: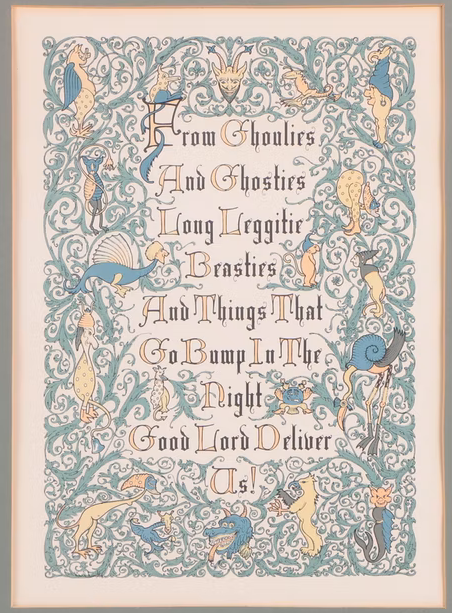 When I was a small child, maybe three or four, I was terrified of the creature standing by the word "Night":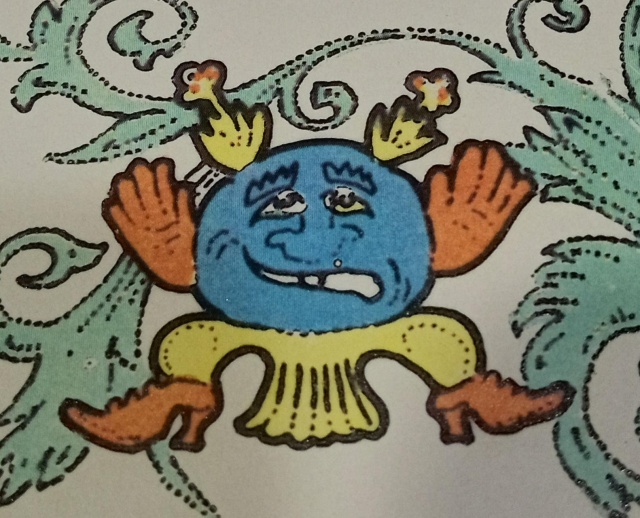 One night after bedtime I was dangling my leg over the edge of the bed and something very much like this creature popped right up through the floor and growled at me to get back in bed. I didn't scream, but it scared the crap out of me.
I no longer remember why I was so frightened by this one creature in particular, rather than say the snail-bodied flamingo or the dimetrodon with the head of Shaggy Rogers. And while are obviously a lot of differences between this person and Mike Wazowski (most obviously, the wrong number of eyes) there are also some important similarities. If Mike himself had popped out of the floor I would probably have been similarly terrified.
So, Mike, if you're reading this, please know that I accept your non-scariness not as a truly held belief, but only as a conceit of the movie.
[ If any of my Gentle Readers knows anything more about Karl Smith or this poster in particular, I would be very interested to hear it. ]
[Other articles in category /brain] permanent link