Was the Lollipop Guild inspired by W.W. Denslow?

Yesterday I was thinking on these creepy Munchkins, and wondering what they were doing there: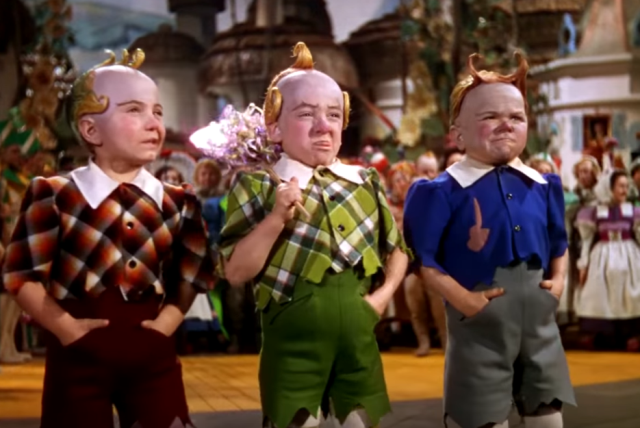 It occurred to me that these guys are quite consistent with the look of the original illustrations, by W.W. Denslow. Here's Denslow's picture of three Munchkins greeting Dorothy: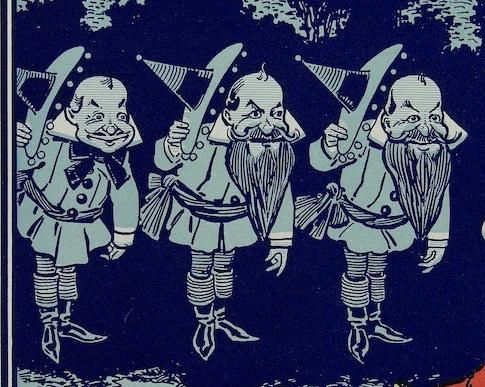 (Click for complete illustration.)
Denslow and Frank Baum had a falling out after the publication of The Wonderful Wizard of Oz, and the illustrations for the thirteen sequels were done by John R. Neill, in a very different style. Dorothy aged up to eleven or twelve years old, and became a blonde with a fashionable bob.
[Other articles in category /art] permanent link