We have had two of these plastic thingies cluttering up our dish drainer for years. We didn't know what they were but we didn't want to throw them away because what if they are important?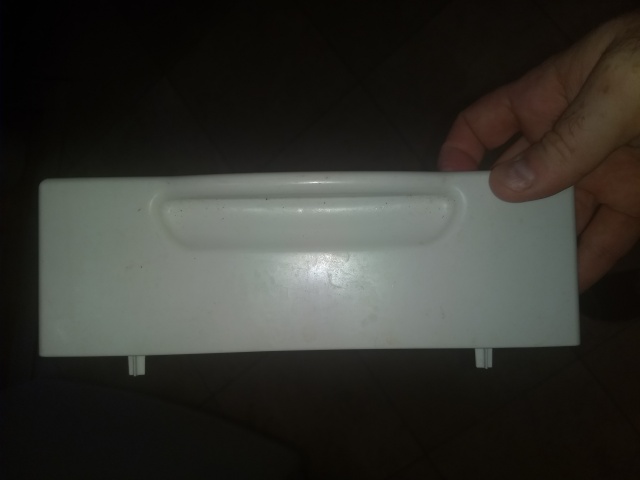 I got tired of them this weekend, and examined one more closely. There wasn't any indication of what it had been part of, or what it was for, but it did have the marking PART 2198768 on the back, so I handed that to The Goog.
And the result was instantaneous and unequivocal: it belongs to my refrigerator. Specifically, it goes in the back of the freezer compartment to keep food from falling down into the back and blocking the drainage path.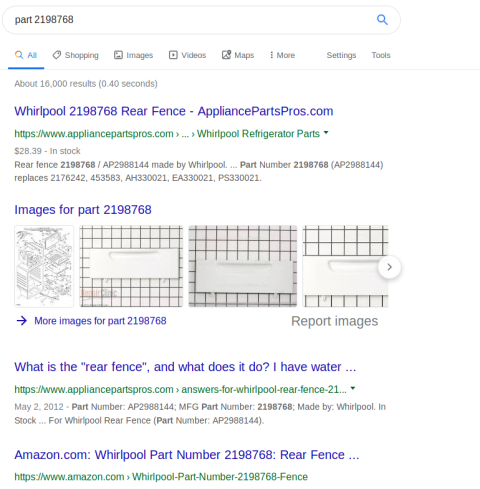 Truly, we live in an age of marvels.
[Other articles in category /misc] permanent link
I suddenly wondered: was Andy Warhol ever a TV show guest star? So I asked the Goog, and the answer was better than I could have imagined: in October 1985, Andy Warhol was a guest star on The Love Boat.
According to Wikipedia, one of the subpots of the episode was "a woman avoids Warhol, wanting to forget the time she was in one of his movies." That is a lot more plausible than many Love Boat plots!
Also starring in that episode were Milton Berle, Tom Bosley and Marion Ross, Andy Griffith, and Cloris Leachman. TV Guide named it one of the hundred greatest episodes of any TV show ever.
Wow.
[Other articles in category /misc] permanent link